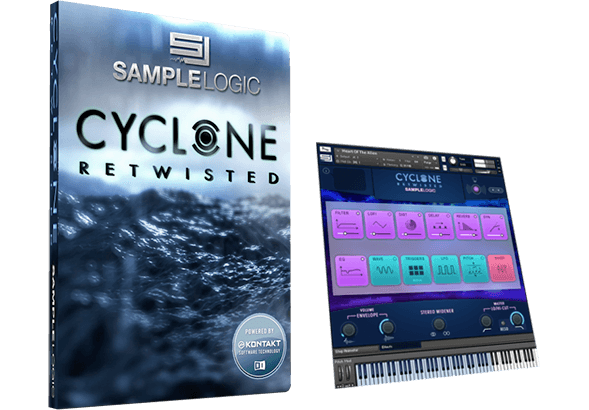 CYCLONE Retwisted: Trailer
All sounds are 100% CYCLONE Retwisted!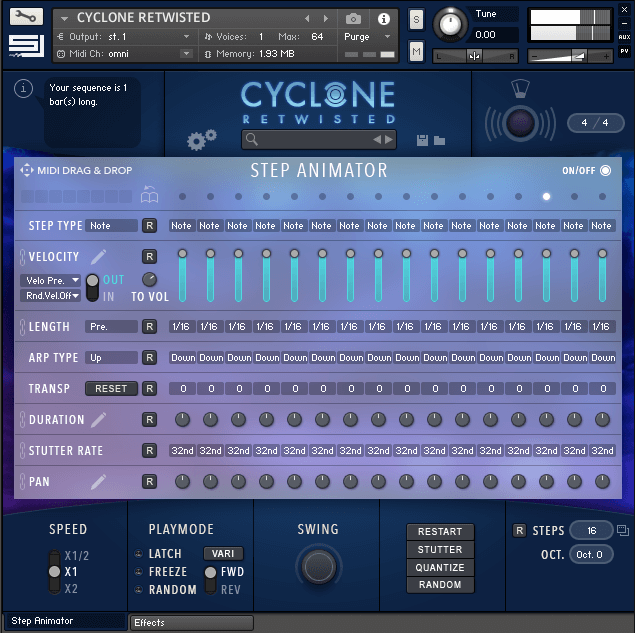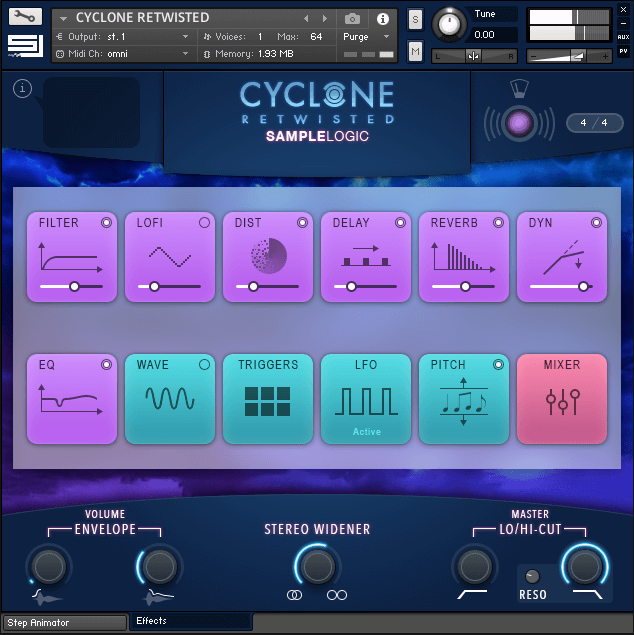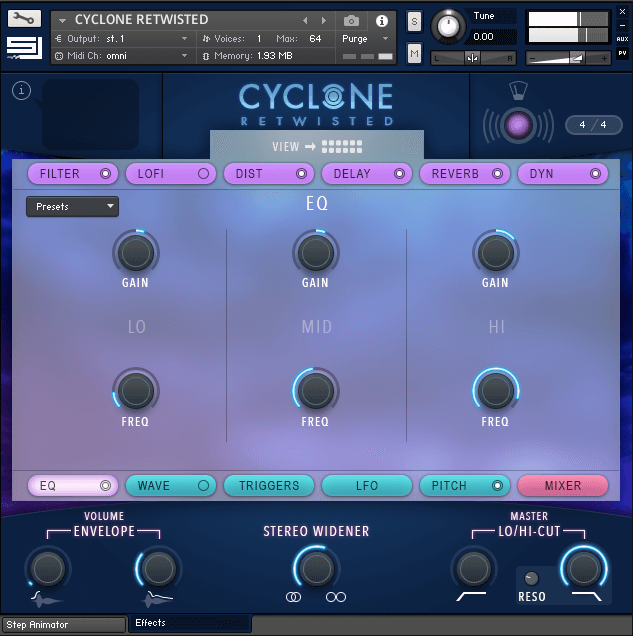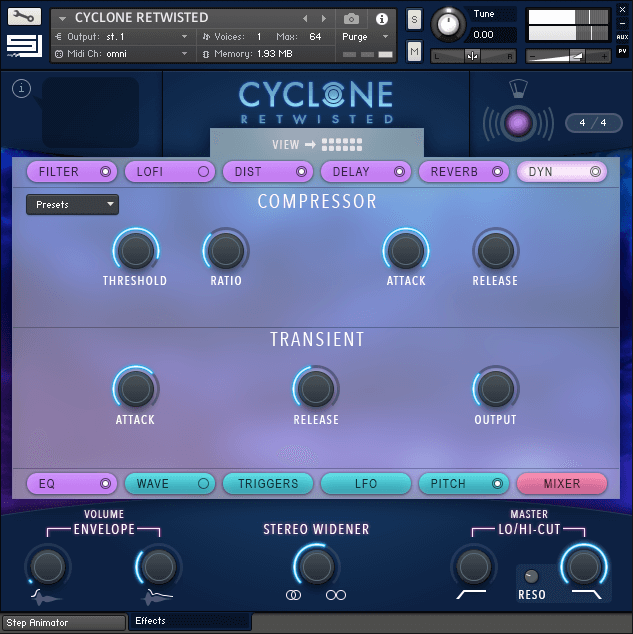 What the pros say about Cyclone
CYCLONE has a well crafted and wide variety of synthetic sounds and textures. I particularly like the arpeggiated patches which easily sync to tempo and instantly add motion and a pulse.
CYCLONE comes with so many good sounds that it is really hard to pick one. The powerful basses and very complex arpeggios creates a huge sonic landscape for musical creation.
Sample Logic has taken libraries to a new level with their CYCLONE release. Using their honed sampling techniques, they've added some very deep synthesis processing which creates a truly unique library. The library ranges from subtly evolving ambient textures to some of the most powerful lead lines I've ever put my fingers on.
The Sample Logic guys continue to bring the thunder, this time with CYCLONE.Its instantly exciting to just dial up and start using. Inspiration is a valuable thing to find, and CYCLONE brings exactly that.
An incredibly well designed synth with boatloads of tweakability and features, along with an endless supply of available sounds. Perfect for underscore composers or electronic musicians looking for a new tool that "blurs the line between music and sound design.